Anime Limited licence Wings of Honneamise
Date: 2014 May 22nd Thursday [15:04] | Posted By: Eeeper
UK anime distributor licenses classic 1980's anime feature film from Studio GAINAX and directed by Hiroyuki Yamaga.

Full Story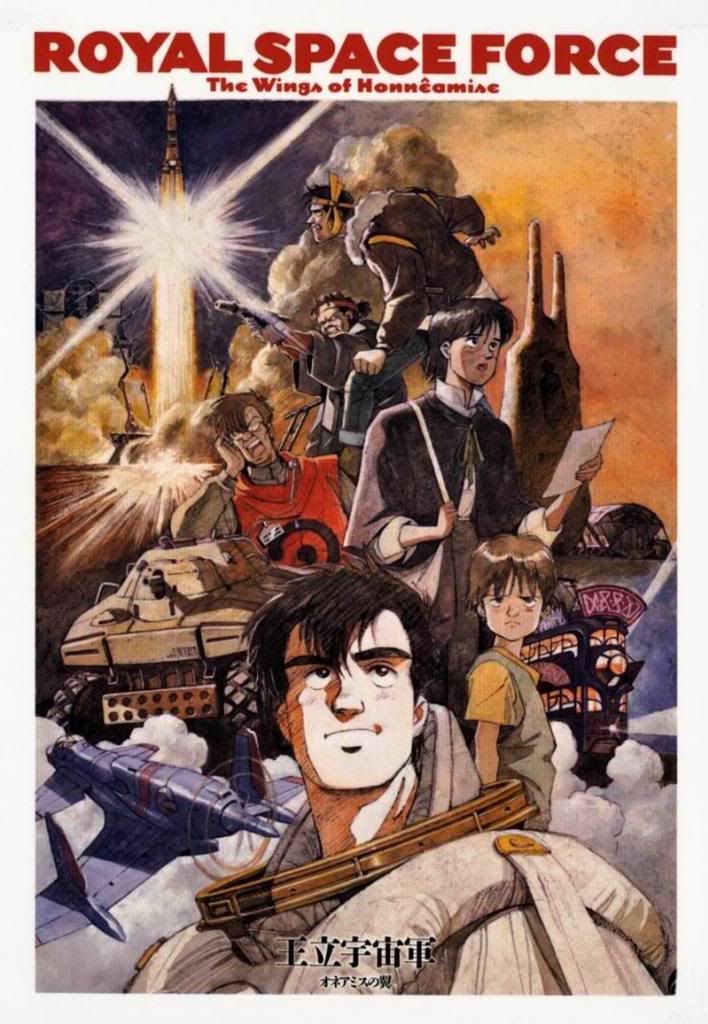 Glasgow based anime video label Anime Limited continue their licensing ambitions for 2014, announcing the licence for Studio GAINAX' Royal Space Force: The Wings Of Honneamise. The 1987 film from director Hiroyuki Yamaga (Mahoromatic, Magical Shopping Arcade Abenobashi) has been released steadily by various outfits over the years on VHS, DVD and Blu Ray. Its most recent release was this year on the US from Sentai Filmworks on blu ray. Concerning the efforts of an Earth-like planet to launch their first man into orbit, the film has been acclaimed for its story, art design and direction since its initial release. Anime Limited have a November 2014 release date in place with both a collectors edition and standard combi pack blu ray. Pre-orders start in June this year.

Thanks to Chris Beveridge at The Fandom Post for the info

PRESS RELEASE:

Glasgow, UK May 22nd, 2014 - Anime Limited is pleased to announce itís acquisition of the cult sci-fi film Wings of Honneamise produced by Studio GAINAX (Neon Genesis Evangelion, Tengen Toppa Gurren Lagann, Panty Stocking and Garterbelt) and directed by Hiroyuki Yamaga!

Set in a world eerily similar to our own, war between the Kingdom of Honneamise and its archrival, The Republic, seems inevitable. But even as the two nationsí rapidly evolving technology creates new ways to wage greater and more deadly forms of warfare, a small group seeks to use those same advances to propel mankind forward into the future and into space in their worldís first manned spaceflight program.

For astronaut candidate Shirotsugh Lhadatt, itís not just a journey beyond the reach of the atmosphere, but a personal odyssey as he grows from an aimless young man into a leader willing to put everything on the line in order to move the human race forward and away from the brink of Armageddon.

A cult classic piece of cinema, to be made available for the first time in the UK in High-Definition in November 2014 both in Collectors Edition and regular edition combi-packs.

Andrew Partridge, president of Anime Limited says: ''Wings of Honneamise is a film that every anime fan should see Ė itís really the start of Gainax. Before Gunbuster, Nadia, Evangelion or Gurren Lagann Ė the studio was pushing the envelope with Science Fiction! Honneamise is a personal favourite so Iím really excited to be able to give it the Anime Limited treatment this year."